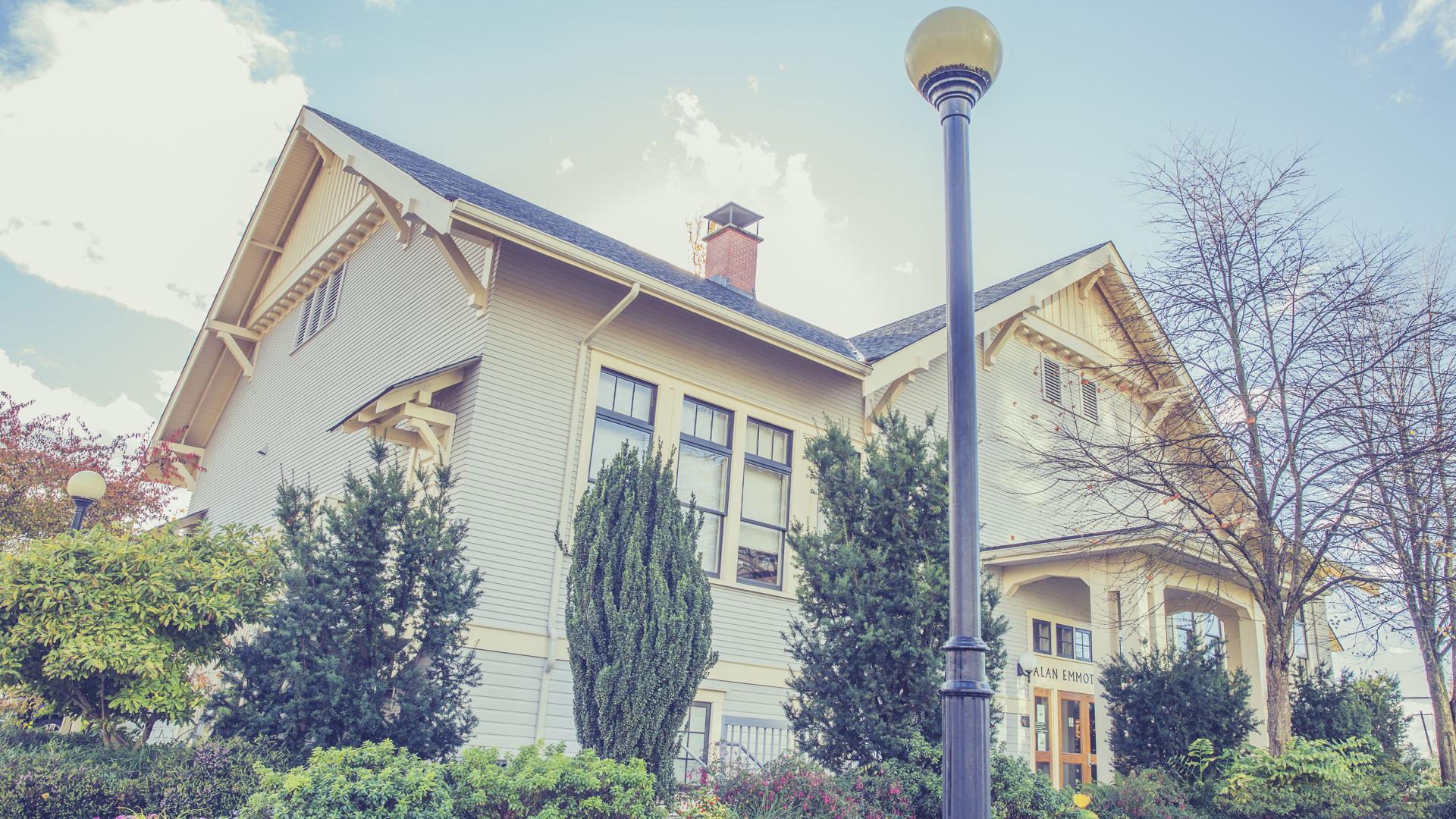 Alan Emmott Centre Facility Details
Dating back to the early 1900s, Alan Emmott presents an impressive, open-concept floor plan, expansive windows and charming space for your intimate wedding. With a picture-perfect backdrop, this old-fashioned schoolhouse presents a truly one-of-a-kind venue and memorable photo opportunities to help you remember your special day for a lifetime to come.
Situated in South Burnaby, the Alan Emmott Centre's upper floor offers 3,000 square feet and seating for 150 guests - as well as other important features:
Latest rental time is until 11 pm
Free (though limited) parking at Alan Emmott, as well as street parking around the centre.
Beautiful venue with expansive windows and remarkable views of the park.
Wireless Internet.
Complimentary use of bridal room on wedding day.
Early arrival/loading available morning of the event, with a special drive-in loading/unloading area a few feet from the venue; the time must be pre-arranged.
Smoking is entirely restricted at the Alan Emmott Centre, and is only permitted outside of a three-metre radius (or approximately 10 feet) of all doors and windows.
Use of tacks, nails and tape of any kind is strictly prohibited - as are open-flame candles. (All decorations need to be free standing, and only battery-operated candles are allowed.)
Set up and take down of Alan Emmott/in-house equipment. (Please note the event host/organizers are responsible for set up and take down of any equipment brought into the Alan Emmott Centre.)
An 82-inch Smart TV is available for rent ($25 plus GST) for slideshows and presentations.
For more details, please check out the floor plan for Alan Emmott.