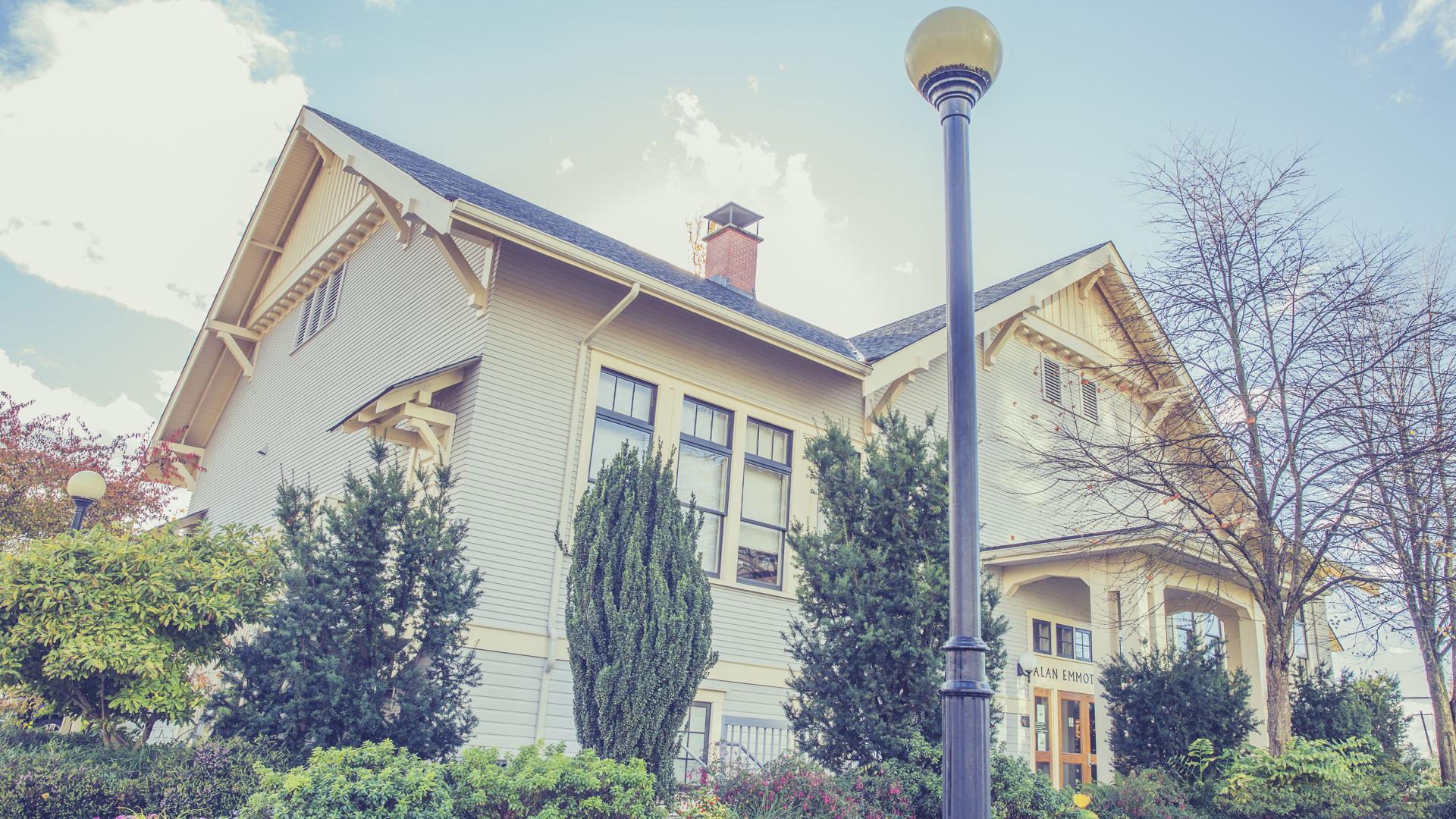 Alan Emmott Centre Weddings
Celebrate your event of a lifetime in a quaint century-old schoolhouse among a scenic park setting in the heart of South Burnaby.
CITY Catering (the City of Burnaby's expert catering services) presents an exclusive wedding package for $85 per seat, and includes the following to help make your day as seamless as possible:
Facility rental of Alan Emmott (for 8 hours, plus 2 hours of decorating time)
Tables, chairs and use of kitchen facilities (only for warming food).
Use of podium and microphone
On-site custodian
Elevator; the venue is completely wheelchair accessible.
Full set up and take down of reception
Menu tasting for two
Service staff (bartender available for additional charge of $450)
White table linens, cloth napkins, cutlery and table settings
Cake table
Signing table
Ceremony rehearsal space
Half price for children aged 11 and under 
Please note: The Alan Emmott Centre is limited to only setting up, taking down and storing their own in-house décor, supplies, technology and other items.
The Grand Wedding Buffet
Imported and domestic cheese board, served with bread and crackers
Crudités and dip platter
Choice of two gourmet salads
Choice of one vegetarian pasta dish (e.g., penne with feta & olives or Alfredo sauce or marinara with roasted vegetables)
Choice of two expertly prepared entrees (e.g., baron of beef with au jus, baked salmon or baked chicken breast)
Assorted dinner rolls
Seasoned steamed vegetables
Herb-roasted potatoes or garlic mashed potatoes
Wild rice pilaf or basmati rice
Chef's selection of desserts
Freshly brewed regular and decaffeinated coffee, and assorted teas
Extra menu items and upgrades available for additional fee.
NOTE: Packages and pricing are subject to change without notice.
* The Alan Emmott Centre is also available for rent. For more information, please email Christine Musgrave, phone 604-320-2217 or complete this booking request form.