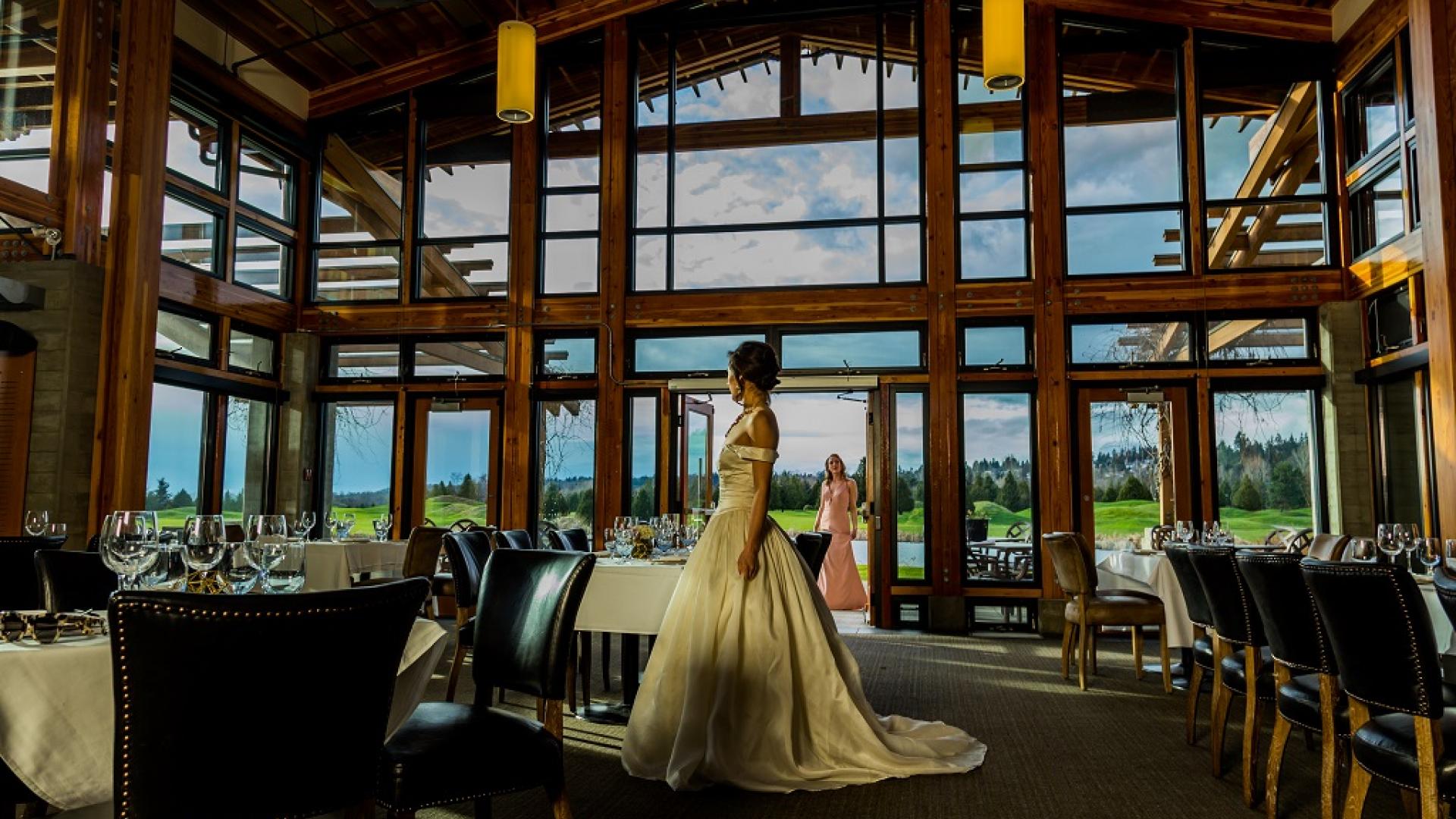 Wedding Open Houses
Make your dream wedding a reality. Join us for our upcoming Wedding Open House events and take a tour of our stunning venues.
You've found the perfect person, now it's time to find the perfect spot to tie the knot. 
From an idyllic mountaintop space to scenic golf courses and a charming lakeside setting, we invite you to visit any of our remarkable venues. Our wedding open house events offer a wonderful opportunity to tour the venue, meet our friendly and professional staff, and ask any questions you may have.
Upcoming Wedding Open House Events on Saturday November 26 & December 3 at the following times:
To book a showing at either Burnaby Lake Pavilion or Alan Emmott Centre, please email rentals@burnaby.ca.
Our Wedding Open House events are complimentary, though RSVP is required. To RSVP, please email food@burnaby.ca with your preferred venue, date, time and number of guests in your party.
For more information on our venues please visit foodburnaby.ca/weddings. We look forward to welcoming you here soon!