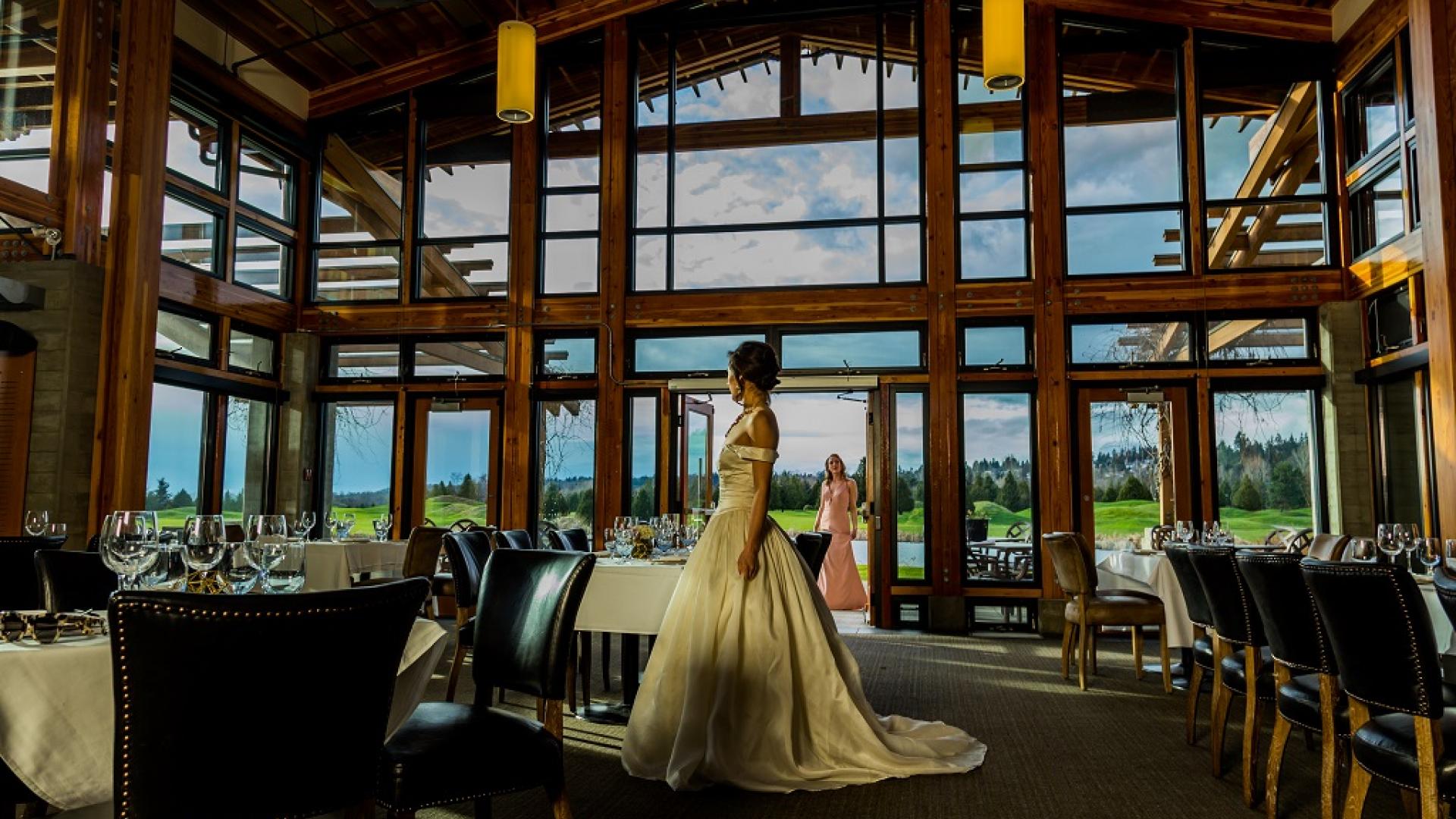 Wedding Open Houses
Updated June 2, 2021: Please note all wedding venue open houses will be a private guided tour.
You found the perfect person, now it's time to find the perfect venue to tie the knot. 
Make your dream wedding or special event a reality. Contact us at the spectacular Riverway Clubhouse or the beautiful Burnaby Mountain Clubhouse to book your private guided tour of our stunning spaces. Meet some of our friendly and professional staff, and find out more about turning your wedding or special event into a celebration of a lifetime. 
Our wedding private guided tours are complimentary, though an appointment is required. Appointments are available every Saturday and Sunday from 11am-1pm, starting June 19 until August 29.
To book a private guided site visit, contact food@burnaby.ca or 604-297-4888 Monday-Friday, 11am-4pm. 
For more information on our venues please visit foodburnaby.ca/weddings