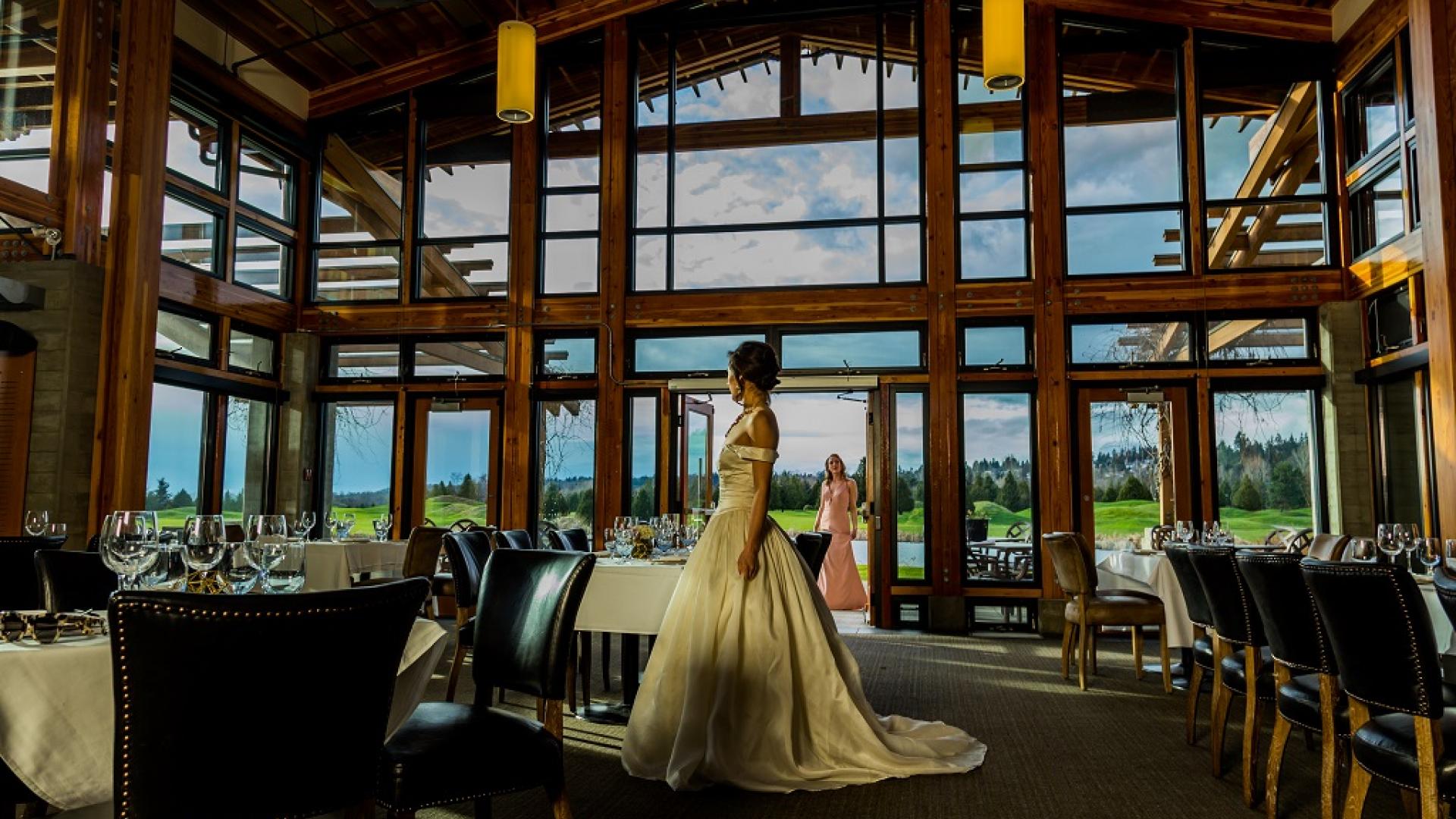 Wedding Open Houses
Join us at our Wedding Open House at the Riverway Clubhouse on November 25 from 10am-1pm for a tour of our beautiful space.
Now that you've got the ring, it's time to find the perfect place to tie the knot. Make your dream wedding come true at the spectacular Riverway Clubhouse.
Join us at our Wedding Open House event on November 25 from 10am-1pm at the West Coast-inspired Riverway Clubhouse, located at 9001 Bill Fox Way.
Set among the idyllic and picturesque Riverway Golf Course at the edge of South Burnaby, the stunning Riverway Clubhouse – with its floor-to-ceiling windows and impressive wood-beamed architecture – presents the ultimate wedding venue. Here, you'll find expert staff and some incredible views of the surrounding golf course.
The Wedding Open House events are complimentary, though reservations are required. To RSVP, please email food@burnaby.ca or visit www.foodburnaby.ca/weddings.