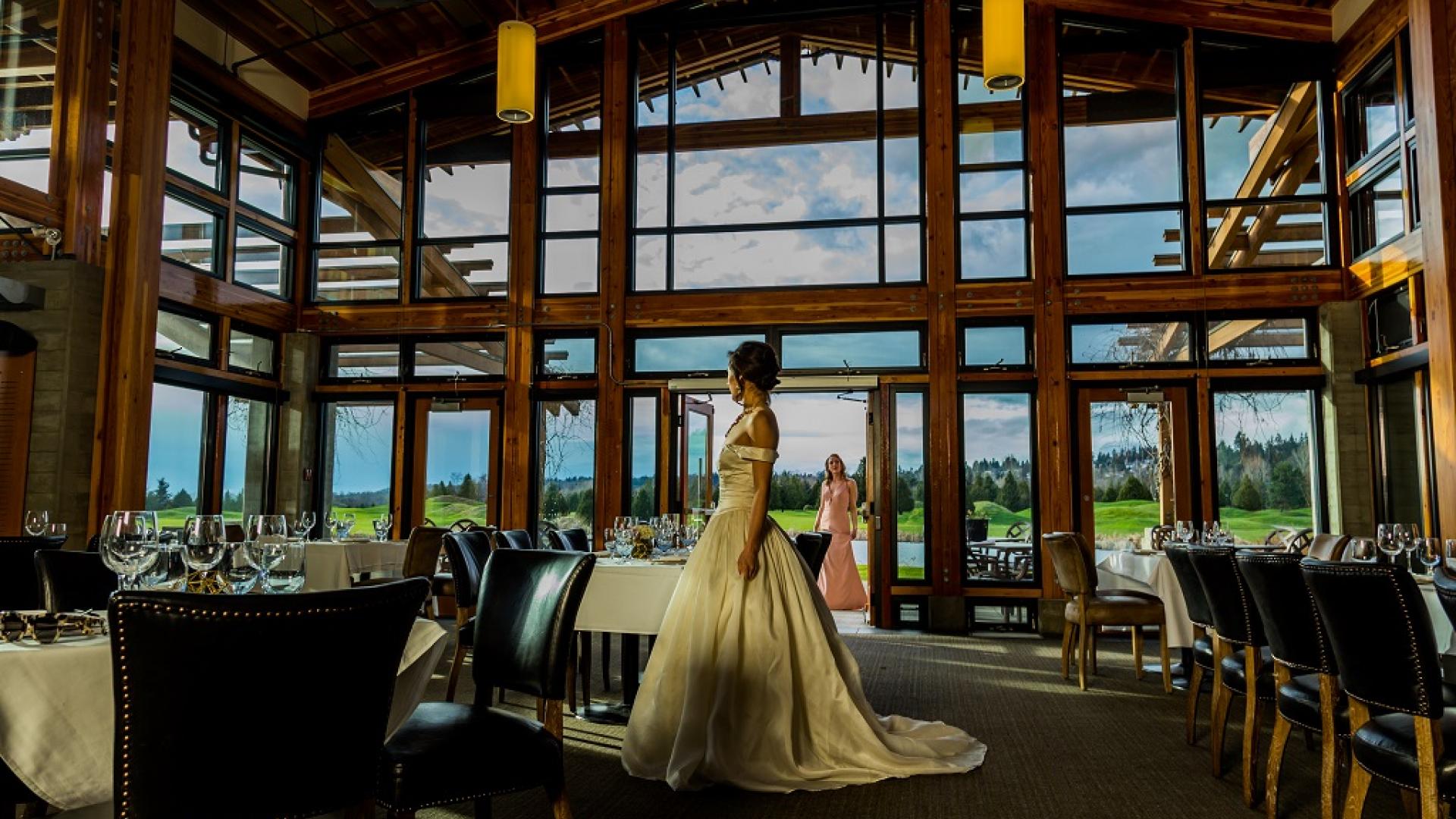 Wedding Open Houses
Make your dream wedding a reality. Join us at our upcoming Wedding Open House events at the Burnaby Mountain and Riverway clubhouses for a tour and to learn more about these beautiful venues to help turn your wedding into a celebration of a lifetime.
Now that you've got the ring, it's time to find the perfect place to tie the knot. 
Join us at our upcoming wedding open houses at the beautiful Riverway Clubhouse and Burnaby Mountain Clubhouse, where you'll have a chance to get a tour and find out more about hosting your dream day at one of our idyllic venues.
Here, you'll find a spectacular setting among a lush and verdant golf course to help turn your dream wedding into reality.
Here are some of our upcoming Wedding Open House events:
Sunday, October 14 from 11am to 1pm
Friday, October 19 from 11am to 1pm
Saturday, October 20 from 11am to 1pm
Sunday, October 21 from 11am to 1pm
Set among the picturesque Riverway Golf Course at the edge of South Burnaby, the stunning Riverway Clubhouse boasts floor-to-ceiling windows and impressive wood-beamed architecture.
Tucked away in North Burnaby, the charming Burnaby Mountain Clubhouse is situated among the picture-perfect landscape of the Burnaby Mountain Golf Course and features an ideal space with striking views and dazzling drop-down chandeliers.
The Wedding Open House events are complimentary for all to attend.
The Riverway Clubhouse is located at 9001 Bill Fox Way, while the Burnaby Mountain Clubhouse is at 7600 Halifax Street.